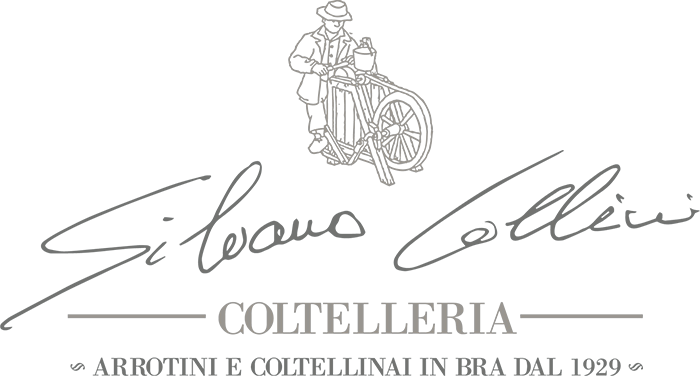 Classico line
A COOKING EXPERIENCE
Classico handmade kitchen knives are the maximum expression of Silvano Collini's craftsmanship. Designed on the basis of the characteristic design that distinguishes our kitchen series, Classico are made entirely by hand.
The hand forging, accompanied by the exclusive mirror finishing touch, gives our blades unparalleled strength and cutting precision. The fine Sardinian juniper wood handle enhances the elegant soul, accompanying each cut with the characteristic resinous perfume.
Classico are unique kitchen knives, individually numbered and signed as work of art starting from the 000 series, which it is still present in the historic store in Bra. Each individual piece is accompanied by a precious wooden sheath internally covered in velvet, a detail that underlines its exclusivity. Classico are not just knives, they are a cooking experience.