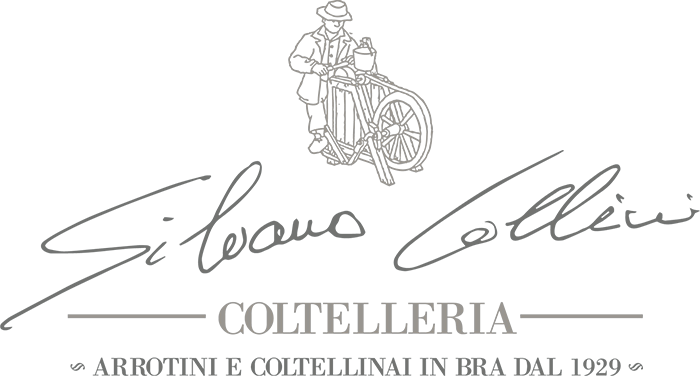 Vernante table knife
Inspired by Piedmontese tradition, Vernante is the first handmade table knife made in our workshops.
With its shapes belonging to a distant past, Vernante is a knife that brings class and tradition to the table. Faithful to its ancestor in every detail, Vernante deviates from it only for the abandonment of the switchblade in favour of a fixed blade. The result is a slender and handy table knife which maintains the feeling of solidity of the original version.
The refinement of the Sardinian juniper wood handle reinterprets the stylistic simplicity of the Vernantin, exciting with its red veins and it characteristic resinous perfume. The smooth blade is made of 420 steel and presents an elegant satin finish. Prestigious detail on the back of Vernante is the hand forged reproduction of the pawl, originally used to open the switchblade version with one hand.
Blade length: 11 cm.
Hand wash only.
The Vernante table knives are hand forged to order. From the moment of your purchase we will be able to produce and ship them in a maximum of 20 days.
Related products